After spending the day discussing who we are, what we do and why it matters, this panel will let us explore the question of what comes next! In this panel, we will ask a cross-section of four panelists involved in the evaluation field their vision for the future. What will who we are, what we do, and why it matters look like in the next 10, 20, and 30 years?
Join us to find out!
Panelists:

Annie Boudreau, Assistant Secretary, Expenditure Management Sector, Treasury Board of Canada Secretariat
Annie Boudreau has held various executive level positions at the Canada Revenue Agency since joining in 2006. She led the Departmental Comprehensive Review and the development of Agency financial resourcing strategies to address Government-wide priorities and re-allocation initiatives. As Director General, Internal Audit she provided independent advice to senior management to improve the Agency's management practices, controls and business processes. Annie joined Crown-Indigenous Relations and Northern Affairs Canada in June 2019 as the Chief Finances, Results and Delivery Officer where she led departmental transformation initiatives that supported the newly created department, in its internal services delivery model and as it addressed operational impacts from the pandemic. On September 7, 2021, Annie joined the Treasury Board Secretariat as the Assistant Secretary for the Expenditure Management Sector.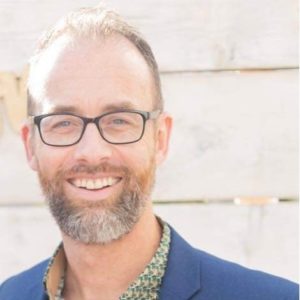 Bobby Cameron, Ph.D., MPPA, BA, CE, Senior Evaluation Manager, Agriculture and Agri-Food Canada
Dr. Bobby Thomas Cameron is a Senior Evaluation Manager with the Office of Audit and Evaluation at Agriculture and Agri-Food Canada. Prior to the federal public service, he spent eight years in policy and evaluation with the Government of Prince Edward Island, his last role being Director of Strategic Policy and Evaluation. Bobby holds a PhD in Policy Studies, an MA in Public Policy and Administration and a BA in History and Political Studies. He is an Adjunct Faculty Member with the University of PEI's Applied Communication, Leadership and Culture Program, Treasurer of the PEI Chapter of the CES, and is a Credentialed Evaluator. His research interests are reflected in the articles he writes which focus on public policy, policy work and policy capacity; most recently publishing articles in Teaching Public Administration, the Canadian Political Science Review, The International Journal of Information, Diversity, & Inclusion, The Qualitative Report, and a forthcoming practice note in the Canadian Journal of Program Evaluation. He resides in Charlottetown, PEI with his husband Lucas.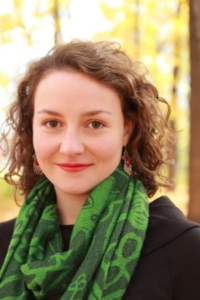 Marie-Philippe Lemoine, Principal, Goss Gilroy Inc.
Marie-Philippe Lemoine is a Principal, researcher and Credentialed Evaluator working for the Ottawa-based consulting firm Goss Gilroy Inc. Marie-Philippe is dedicated to evaluation as a way to develop and refine interventions that help people. An omnivorous consultant, Marie-Philippe has contributed to more than 80 evaluation mandates over the last six years, for a wide variety of programs in research, immigration, innovation, justice, agriculture, health, energy, education and more. Marie-Philippe is always delighted to work in French and has contributed to various projects focussed on Francophone communities across Canada. She served on the Board of the CES National Capital Chapter for three years and is now a Board Member for SQEP. Marie-Philippe works remotely from Montreal and holds a Master in Sociology from the University of Ottawa.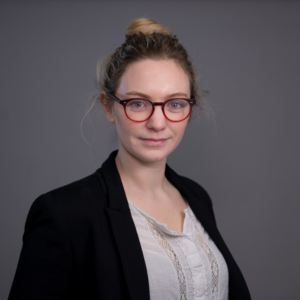 Erin Montague, Senior Manager, Research and Evaluation, United Way East Ontario
Erin Montague fell in love with non-profit evaluation early in her career when she supported community-based research and evaluation activities at Access Alliance Multicultural Health and Community Services. Now, she is the Senior Manager of Research and Evaluation at United Way East Ontario (UWEO) and a member of the Data Working Group for United Way Centraide Canada. The Data Group supported the development of a standardized Data Impact Framework to be applied across Canada. In her role, Erin employs a Results Based Accountability approach to carry out UWEO's Evaluation Framework and works with local charities, non-profits and social enterprises to implement better program evaluation. Erin has a particular interest in measuring the performance of convening and advocacy activities.
Before joining United Way East Ontario, Erin as a consultant, co-investigator and analyst, worked on a variety of evaluation and impact research initiatives in Canada and the United Kingdom. These projects included: a series facilitated by Propel Centre for Population Health Impact, where Erin collaborated with the City of Hamilton Public Health Unit to develop a Learning Lab on Contribution Analysis based on Hamilton's CDP Built Environment Initiative; research initiatives to investigate the impact of biomedical science on net health outcomes and quality of life; managed a Student-led Health commission for Simon Stevens the CEO of NHS, and she was a co-investigator of the 'Estimating the returns to United Kingdom publicly funded musculoskeletal disease research in terms of net value of improved health outcomes' study.
Erin holds a MSc. in Public Service Policy and Management from King's College London, UK and a certification in Economic Evaluation in Health Care by the Health Economics Research Group at Brunel University London. Her master's dissertation involved primary data collection to study the application of social value measurement tools to the public and charitable sector, with a focus on Social Return on Investment.
Moderator: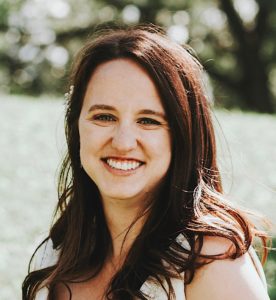 Emily Brennan, Senior Evaluation Manager, Office of Audit and Evaluation, Agriculture and Agri-Food Canada
Emily Brennan is a Senior Evaluation Manager at Agriculture and Agri-Food Canada. Prior to entering the federal public service, Emily spend six years at PRA Inc, working with a variety of clients across all levels of government and the non-profit sector. Emily holds an MSc in Agricultural Economics, and is a Credentialed Evaluator. Through her work, she brings together her training in agricultural economics with experience in a wide variety of qualitative methods developed through work in policy analysis and evaluation.
Emily has served on the CES- NCC Board of Directors since 2018, and is the current chapter Past President. As part of her work with the Board, Emily chaired the 2019 edition the Annual Learning Event; and served as chapter President from July 2019 to June 2022.  She is also currently the SEEK award chair on the Canadian Evaluation Society Educational Fund Board of Directors.