The Good, The Bad and the Ugly: What does Meaningful Engagement look like from the stakeholder's perspective?
Join us for an interactive "Fireside Chat" panel featuring a cross section of evaluation stakeholders – program managers, community leaders, consultants and Indigenous organizations – who will share the positive and more challenging experiences they've had being on the other side of the table during an evaluation. Hear their perspectives on the best ways they have been engaged as part of an evaluation – from start to finish. What approaches have helped them feel heard? What techniques have been most effective to support relationship development? And finally, what are the key elements that all evaluators must know to understand their clients' needs?
Presenters: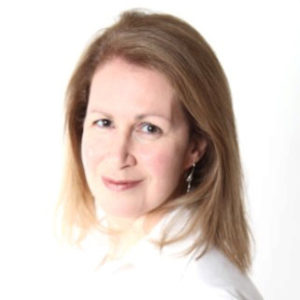 Marie-Claude Gervais, LL.B., LL.M., LL.D., Deputy Director and Senior Counsel, Programs Branch Legal Services Division, Policy Sector, Department of Justice Canada
Marie-Claude Gervais obtained a B.A. in French Studies and a master's degree in Comparative Literature and graduated as well with a degree in law.  She was called to the Bar of Quebec in 1996 after obtaining a master's in law from the University of Montreal and articling in the private law firm.  She taught from 1993 to 1998 at the Law Faculty of the same university and obtained in 2006 a doctorate in law in the field of legal hermeneutics and language rights.
Marie-Claude joined the Department of Justice of Canada in 1997 where she acquired, as a legal practitioner, an expertise in the area of bijuralism and language rights.
She is currently the head of the Justice Canada Programs Branch Legal Services Division of the Policy Sector, which provides among others legal expert advice in the area of enforcement and compliance of the law, including ongoing policy and legal support for the development and implementation of alternative prosecution schemes and administrative monetary penalty schemes (AMPs).
Furthermore, her division is responsible for implementing and administering the Contraventions Act prosecution regime while working closely with senior officials and representatives of provinces, municipalities and territories and assisting the Programs Branch and Financial Services in managing the associated Fund. Within that context, the Division firmly engages in FPT multifaceted legal and administration negotiation as it leads to the renewal or implementation of agreements with provinces, municipalities and territories.
The provision of her division's services are aimed at federal client-department Legal Services Units, their respective client's compliance and enforcement units, agencies, senior government officials as well as provincial counterparts.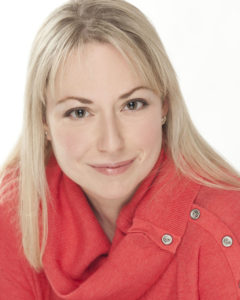 Catherine Rousseau, Program Manager, Early Childhood, Association des collèges et universités de la francophonie canadienne
Catherine Rousseau holds a Bachelor of Arts (University of Ottawa) and a Masters in Project Management (Université du Québec en Outaouais). She has been responsible for the Training and Capacity Building of Early Childhood Educators project at the ACUFC for over three years. Funding for this initiative comes from the Government of Canada's Action Plan for Official Languages ​​2018-2023: Investing in Our Future through the Social Development Partnerships Program of Employment and Social Development Canada (ESDC).
Previously, she worked in the field of language training for immigrants. She has, among other things, managed several projects related to the development of high-stakes tests in French as a second language, the linguistic benchmarking of professions and the creation of teaching materials for the Centre for Canadian Language Benchmarks. She was also the administrator of second language programs for the Conseil des écoles publiques de l'est de l'Ontario.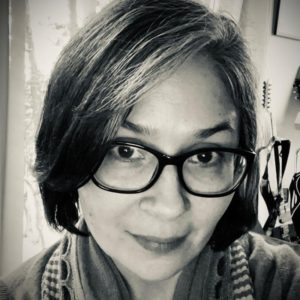 Victoria E. Díaz, PhD, Partner, DPM Research Inc.
Victoria E. Díaz is a founding partner of DPM Research (www.dpmresearch.ca), a consulting firm specialized in applied research, program evaluation and policy analysis.
Collaborating with federal, provincial and other organizations, in Canada and overseas, Victoria has experience leading multi-year evaluations, producing labour market analyses and researching socio-economic issues in a variety of fields. Her experience spans a broad range of topics, including post-secondary education, health, science and technology, infrastructure, immigration, labour markets and equity, diversity and inclusion.
Victoria holds a PhD in Public Administration (University of Ottawa) and MA in Economics (McGill University). She currently sits at the CES-NCC board as VP Equity, Diversity and Sustainability and is a judge in the 2023 Student Evaluation Case Competition.