How much do you know about the impact that your evaluation has in your community or supporting the future of programs? This panel discussion will feature key leaders who will talk about how evaluation makes a difference in supporting the development and operation policies and programs.
Presenters: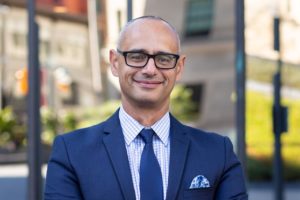 Rodney Ghali, Assistant Secretary to the Cabinet, Impact and Innovation Unit, Privy Council Office
Rodney Ghali is the Assistant Secretary to the Cabinet of the Impact and Innovation Unit at the Privy Council Office, Government of Canada. He is responsible for leading the exploration and execution of new and innovative policy and programmatic approaches, focused on improving impact, accountability and value for Canadians. Prior to his current role, Rodney was Director General of the Centre for Chronic Disease Prevention, Public Health Agency of Canada, where he was responsible for overseeing the Federal Government's policy and programs in the areas of healthy living and chronic disease prevention. Previously, Rodney spent a number of years at Health Canada in various positions such as Senior Advisor to the Deputy Minister and Director of Strategic Policy. He has worked on numerous legislative/regulatory initiatives and health-related issues including: food and consumer product safety, reproductive technologies, aboriginal health, blood safety and mental health. Rodney holds a Master of Science (neurobiology) from McGill University and a Honours Bachelor of Science (genetics) from the University of Western Ontario.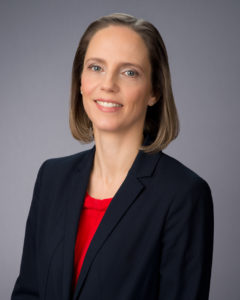 Patricia Roset-Zuppa, Vice President, Policy Development, Canada Mortgage and Housing Corporation
Patricia Roset-Zuppa is Vice-President, Policy Development at Canada Mortgage and Housing Corporation (CMHC). She joined CMHC in 2009, wanting to make a difference for housing in Canada. She has worked across many policy and research areas at CMHC, working jointly towards understanding and improving housing conditions for people across the country. Patricia played a lead role in the development of Canada's first ever National Housing Strategy. Prior to CMHC, Patricia worked in residential real estate, housing policy and urban research in Canada and the United States. She holds a Ph.D. in Urban and Regional Planning from the University of Florida, an MBA from the Schulich School of Business, and Masters in Geography from Utrecht University in the Netherlands where she was born and raised. She is an immigrant to Canada and grateful to live on this land with her family.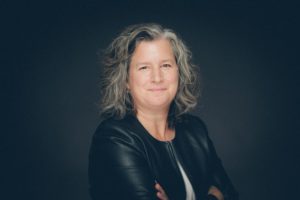 Louisa Taylor, Co-Founder and Director, Refugee 613
Louisa Tayloris co-founder and director of Refugee 613, a Canadian communications hub dedicated to the welcome and integration of refugees. Refugee 613 is a research and practice organization that applies strategic communications, cross-sector collaboration, content development and digital innovation to a variety of refugee support activities, including private sponsorship and access to multilingual information. An award-winning journalist in her previous life and a private sponsor of refugees in her personal life, Louisa also provides strategic communications advice to people and organizations working for social change in Canada and beyond.