Data visualization as a hot topic in the evaluation world, especially in knowledge transfer activities. The 90-minute workshop will focus on a specific type of data visualization, infographics – artistic or graphic presentation of data to communicate insights. We will briefly orient infographics in the realm of data visualization, illustrating the different types of infographics. Then our focus will shift briefly to the science of why we use infographics in communicating to our various audiences (clients and funders). The bulk of the time will be focused on a step-by-step process to create infographics, and including relevant design elements of graphics, colour, and font, which provide the visual cues to our most important element: the data. We will then put these elements together with examples, and then look at some resources and tools for infographic production. The session will conclude with a short question and answer period.
Workshop Objectives:
By the end of the Workshop, the participant will be able to:
Compare the different types of infographics and situate them in the greater web of data visualization
Understand the basic tenets of design theory, how the brain processes information and how infographics are designed to appeal to information processing
Identify and appraise the design elements of effective infographics
Utilize a sequenced plan to create infographics
Locate and use various resources and tools for effective infographic production
Credentialed Evaluator Competencies:
In addition, this workshop aims to strengthen capacities in line with the following Competencies for Canadian Evaluation Practice:
2.8 Identify data sources
2.13 Assesses trustworthiness of data
2.16 Reports evaluation findings and results
3.5 Serves the information needs of intended users
4.6 Reports on progress and results
5.1 Uses written communication skills and technologies
Presenter: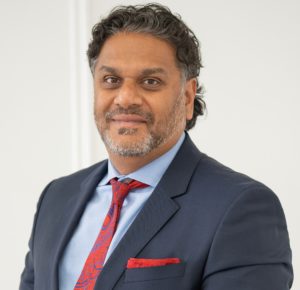 Dr. A. Sidiq (Sid) Ali, CE, Managing Director, Research & Evaluation Consulting Inc.
Dr. A. Sidiq (Sid) Ali, CE is the Managing Director of Research & Evaluation Consulting Inc.  An award-winning data visualization expert, he has been on a better visualization journey for almost 15 years. His reports have won awards from the International Association of Business Communicators (IABC) and IABC – Toronto Chapter as well as the Canadian Public Relations Society. He has produced infographics for CES National, and his infographics work has been featured in the Canadian Government Executive Magazine. He has also been a guest blogger on Stephanie Evergreen's Better Data Visualization blog. Sid does not have a background in graphics design or art; he learned better data visualization through attending workshops, reading books and being part of a better data visualization community.
Sid is a psychometrician by training and holds bachelor's degrees in Humanities and Education, as well as a Master's degree and Doctorate (Ph.D.) in Educational Measurement and Evaluation from the Ontario Institute for Studies in Education at the University of Toronto.