Who are you? What do you want people to know? What is emerging?
This panel will bring together professional evaluators from several intersecting dimensions of diversity, to discuss how they are bringing their First Voice experience into the design and implementation of evaluative processes by responding to the questions: Who are you? What do you want people to know? What is emerging?
They will identify opportunities to improve justice and inclusion in evaluation, and reflect on their journey as advocates and allies across multiple, intersecting barriers to inclusion in evaluation.  Implications for evaluation policy, governance and resourcing will be explored.
This panel is a platform to appreciate the work and experiences of evaluation champions with multiple intersecting dimensions of systemic inequity, to illuminate root issues that prevent equitable inclusion, and identify strategies that we all can participate in to dismantle barriers and cultivate impactful diversity within and across evaluation ecosystems. By emphasizing intersectionality as well as First Voice authority, the panel will explore solidarity and distinction, collective experience and individuality,  in how we support diversity and inclusion.
We will unpack the necessity for anti-racism and decolonization for systems change toward intersectional equity across all dimensions of diversity, and the importance of language and mental models to replace myths of separation with interdependent relationality.
Presenters: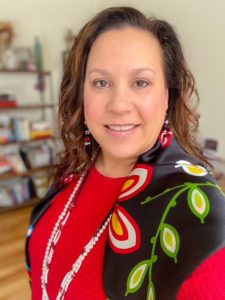 Nicole Bowman, Founder/President, Bowman Performance Consulting and Associate Scientist, Wisconsin Center for Education Research, University of Wisconsin-Madison
Nicole "Nicky" Bowman, PhD (Lunaape/Mohican), carries out her work in service to others at the intersection of truth, spirituality, traditional knowledge, sovereignty, governance, and evaluation. Dr. Bowman is a traditional Lunaape/Mohican woman who has been an active Indigenous community member for 40 years and an Indigenous evaluator for over two decades. She is the founder and president of Bowman Performance Consulting (BPC) and an Associate Scientist and Evaluator at the University of Wisconsin–Madison.
Dr. Bowman supports a large portfolio of projects advancing radical Indigenous and community-led scholarship with Tribal and non-Tribal governments and philanthropic, non-profit, and private-sector organizations nationally and internationally. She is a member of the American Evaluation Association (AEA) and the Center for Culturally Responsive Evaluation and Assessment (CREA), and has been part of the elected or appointed leadership for AEA, CREA, Indigenous Peoples in Evaluation, and EvalIndigenous.
Currently she is also a member of the Canadian Evaluation Society (CES) and the co-editor and co-creator for a new permanent section for Indigenous scholarship called "Roots and Relations" in the Canadian Journal of Program Evaluation (CJPE). Dr. Bowman also is the current co-editor for a special global decolonization issue of the Journal of Multidisciplinary Evaluation (JMDE) with Dr. Bagele Chilisa (Bantu Tribe of Africa and post-colonial Botswana scholar). Dr. Bowman has been or is a reviewer and/or journal board member for CJPE, New Directions in Evaluation, American Journal of Evaluation, and JMDE.
She earned her PhD in Educational Leadership and Policy Analysis from the University of Wisconsin–Madison in 2015, a Master of Education degree from Lesley University in 1997, and a Bachelor of Arts in Education from St. Norbert College in 1993.

Amanuel Melles (Aman), Executive Director, Network for Advancement of Black Communities and Principal, Aman Consulting
Amanuel Melles (Aman) is the Executive Director of the Network for Advancement of Black Communities (NABC) and Principal of Aman Consulting. He brings more than 25 years of senior management experience and expertise in settlement and immigration, community health, community development, community peacebuilding, funding and philanthropy. As a former marine ecologist, Aman often brings ecosystem thinking to his work with leaders, organizations and communities.
Amanuel is an example of the significant involvement and contribution of Black communities to the advancement of Canadian society in general and evaluation in particular. Aman is the recipient of the Jane Jacobs Prize, the New Pioneers Award, and the African Canadian Leadership Award.

Dr. Gabrielle Trépanier, Senior Evaluator, Parks Canada and Chair, Network of Employees with Disabilities, Parks Canada
Dr. Gabrielle Trépanier is a senior evaluator with Parks Canada and Chair of its Network of Employees with Disabilities. Prior to that, she worked as a visitor researcher and accessibility advocate at the Canada Science and Technology Museum in Ottawa, where she co-led the development and implementation of accessibility standards during the Museum's renewal (from 2015 to 2018).  The site went on to be the first public institution certified as accessible by the Rick Hansen Foundation.
Diagnosed with Generalized Dystonia as a child, Gabrielle enjoys outdoor activities and both para and non-para sports. She holds a PhD in the assessment of informal learning from the University of British Columbia.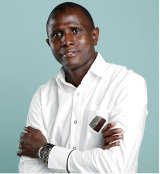 Seyba Cissokho, Evaluation Officer, Planning Evaluation Performance Measurement Directorate, Immigration and Refugee Board of Canada
Seyba Cissokho holds a degree in program evaluation from the École nationale d'administration publique du Québec. He has been working since 2011 for the federal government in the field of evaluation. He is currently working as coordinator of planning, integration and performance measurement at the Immigration and Refugee Board of Canada,
His experience of living and working in 3 continents (Africa, Europe, North America) gives him a cross-cultural perspective on evaluation practice. In his spare time, Seyba enjoys listening to music, playing soccer and scrabble, and Seyba is involved in his community by volunteering as frontline listener on a crisis line.
Moderator:

Andrealisa Belzer, Senior Evaluation Advisor, Health Assessment and Surveillance, First Nations and Inuit Health Branch, Atlantic Region, Indigenous Services Canada and President, Canadian Evaluation Society
Andrealisa Belzer is a Credentialed Evaluator employed with the Atlantic Region of Indigenous Services Canada. She serves as National President of the Canadian Evaluation Society (2022-2024). She also participates in the EvalPartners EvalIndigenous Network and the Global Advisory Council for Blue Marble Evaluation. Andrealisa has practiced health and social services evaluation since 1995, in Canada and internationally. She is committed to evaluative and decolonizing practice that facilitates systems transformation toward mutualism.