The Good, The Bad and the Ugly: What does Meaningful Engagement look like from the stakeholder's perspective?
Join us for an interactive "Fireside Chat" panel featuring a cross section of evaluation stakeholders – program managers, community leaders, consultants and Indigenous organizations – who will share the positive and more challenging experiences they've had being on the other side of the table during an evaluation. Hear their perspectives on the best ways they have been engaged as part of an evaluation – from start to finish. What approaches have helped them feel heard? What techniques have been most effective to support relationship development? And finally, what are the key elements that all evaluators must know to understand their clients' needs?
Presenters: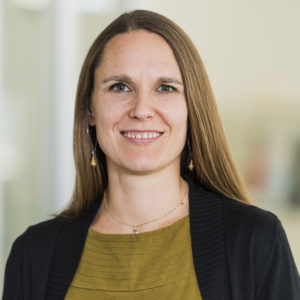 Jeca Carrière, Senior Manager Capacity Development, Green Municipal Fund, Federation of Canadian Municipalities
Jeca Carrière leads the Green Municipal Fund's Capacity Development team, working to inform and inspire Canadian municipalities to accelerate the transformation to a sustainable future. The team offers a suite of training, networking and information resources for municipal staff and elected officials.
Jeca has been champion for deep emissions reductions and sustainable development at the local level for 20 years, working in the non-profit, university and municipal sectors. She holds a Masters in Community and Regional Planning from the University of British Columbia, a Certificate in Adult Education from the Canadian College of Educators, and a Bachelor of Arts in Environmental Studies and International Development from Trent University.
Jeca s'exprime en anglais et en français et sera content d'engager avec vous dans la langue de votre choix.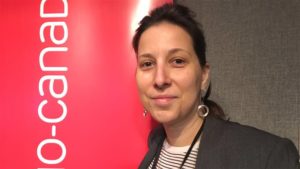 Jacqueline Hall, M.A., Senior Manager, Community Initiatives, Canadian Women's Foundation
Jacqueline Hall brings over a decade of project and operational management experience and a good sense of the political landscape to her grantmaking work at the Canadian Women's Foundation. Here she is responsible for grantmaking and capacity-building with the gender-based violence sector, and supporting the Foundation's feminist evaluation efforts. She holds a Masters degree in Immigration and Settlement Studies from Toronto Metropolitan University and is a passionate advocate for the gender-justice movement in Québec and Canada.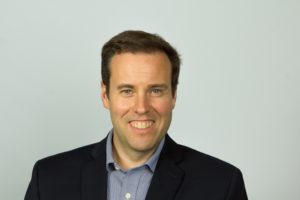 Paul Way, Director, Competitiveness Division, Programs Branch, Agriculture and Agri-food Canada
Paul Way has been working for the Government of Canada for over 15 years in various policy development, analysis, program delivery, and leadership roles. In his current position as the Director of the Competitiveness Division, within Programs Branch at Agriculture and Agri-food Canada, Paul is responsible for over $65 million annually in contribution programing as well as the delivery of the Farm Debt Mediation Service. Working with national associations and small and medium-sized enterprises, the contribution programs support market development, capacity building as well as advancing diversity and inclusion in the agriculture, agri-food and fish and seafood sectors. With an educational background in natural resource management, Paul has worked for a provincial government, the private sector, and with Natural Resources Canada. When he is not working, Paul can be found spending time in the outdoors with his family and 2-year-old English springer spaniel.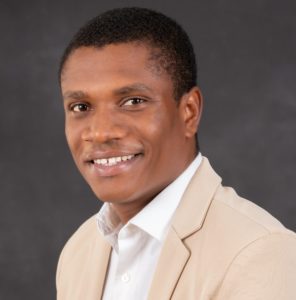 Nelson Jean-Francois, MSc, CE-ÉQ, Monitoring and Evaluation (M&E) Specialist, NelsonJF Consulting Inc.
Nelson Jean-François is a Senior Monitoring and Evaluation Consultant with over 10 years of experience developing, managing, and evaluating environment and program development initiatives. Nelson holds a master's in social entrepreneurship and a Credentialed Evaluator (CE) title from the Canadian evaluation society (CES). Well-versed in the utilization-focused evaluation and participatory approach, Nelson has worked with multiple stakeholders from the private, public, and not-for-profit sectors such as the Canadian Red Cross, Care, Saegis, Save the Children, and the Federation of Canadian Municipalities (FCM), to develop evaluation systems (logic model, PMF, ToC) and undertake process, outcome, and impact evaluations.
Nelson is the owner of NelsonJF Consulting Inc., a Canadian monitoring and evaluation (M&E) consulting firm whose vision is to make evaluations accessible to every organization and inclusive to all stakeholders. NelsonJF Consulting Inc.'s clients include World Skills, Head & Hands, Refugee 613, and Vanier Community Services Centre.