The CES-NCC Board of Directors consists of a Past-President, eleven (11) elected members, including two student members. Board members are elected by the membership, confirmed at the Annual General Meeting and serve a three-year term.
Board 2017-2018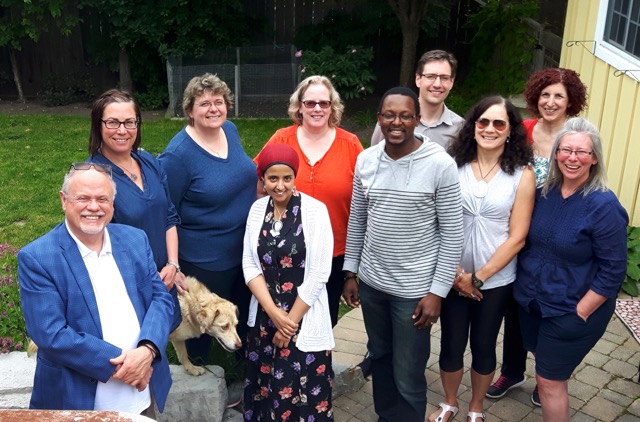 From left to right: Wayne MacDonald, Julie Witmer, Celine Pinsent, Doaa Saddek, Kathy Gerber, Raïmi Osseni, Ken Stephenson, [Natalya Kuziak,] Nicole Michaud, Jane Whynot
President: Celine Pinsent
Past President: Jane Whynot
Vice President, Professional Development: Nicole Michaud
Vice President, Networking: Julie Witmer
Vice President, Communications: Ken Stephenson
National Council Representative: Doaa Saddek
Secretary: Kathy Gerber
Treasurer: Raïmi Osseni
Member: Wayne MacDonald
Member: Natalie Ward
Member at large: Serge Ngayihi Abbe
Ex-officio member: Chris Boughton
See work description of directors.